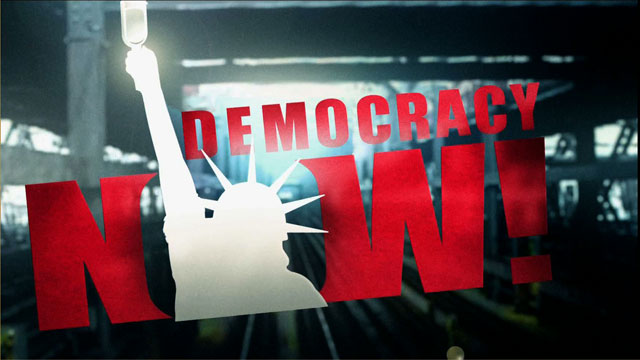 Media Options
Thirty years ago this month, Robert Kennedy was assassinated just moments after delivering his victory speech in the democratic primary in California. Among Kennedy's campaign workers in Los Angeles that night was a young John Lewis, now a Democratic Congressmember from Georgia.
Lewis began his political career as one of the youngest people to participate in the freedom rides of the early 1960s, challenging segregation at interstate bus terminals. During these rides he was beaten severely by mobs. As Chairman of the Student Nonviolent Coordinating Committee, Lewis quickly became a national figure in the civil rights movement. He was one of the main organizers of the 1963 March on Washington. This at the age of 23. A few years later Lewis was one of the leaders in a march in Alabama in which Alabama state troopers attacked more than 500 marchers in a confrontation that became known as Bloody Sunday.
Decades later in 1986, John Lewis was elected to Congress after defeating the current NAACP head Julian Bond in a tight primary race and he currently is in his 6th term in Congress, where he serves as the Chief Deputy Democratic Whip. He has just written his memoir called ??Walking With The Wind: A Memoir of the Movement.
Guest:
Georgia Congressmember John Lewis, a Democrat in his 6th term. He is the former Chairman of the Student Nonviolent Coordinating Committee. He, together with journalist Michael D'Orso, has written ??Walking with the Wind: A Memoir of the Movement published by Simon and Schuster.
---