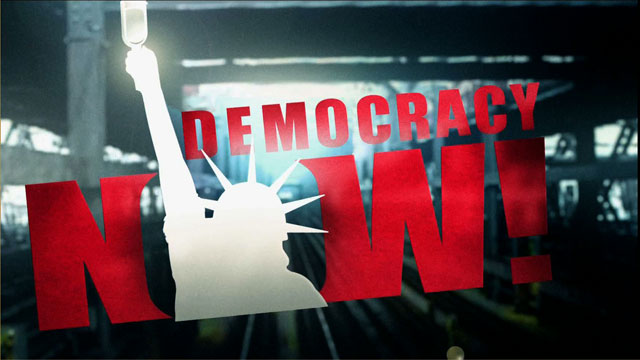 Media Options
On the eve of the U.N. Declaration of Human Rights, the United States is continuing to fight efforts to create an international criminal court. In a statement released late last week from Rome — where 161 nations are meeting to establish a court — the U.S. said it fears American soldiers may be vulnerable to war crimes charges. The Pentagon says it worries that American soldiers who unwittingly kill civilians during "peacekeeping" missions, could find themselves facing charges of crimes against humanity. Washington says it will not support a court with no veto power for the U.S. Many other nations, however, believe that only a court free of U.S. domination will have teeth.
Guests:
Chris Simpson, a professor in the School of Communication at American University, in Washington, D.C. He is the author and editor of five books that deal with human rights, international law, and national security issues, including ??The Splendid Blond Beast. His latest book is ??Universities and Empire: Money and Politics in the Social Sciences During the Cold War, published by New Press
Reed Brody, the advocacy director for Human Rights Watch, and served on the U.N. Human Rights Commission in the Congo.
Rhonda Copeland, Director of the International Women s Human Rights Law Clinic of CUNY Law School, and the legal text coordinator for the Women's Caucus for Gender Justice in the International Criminal Court. Call 212-697-7741
Related links:
??
??.??
??.??
??.??
??
---