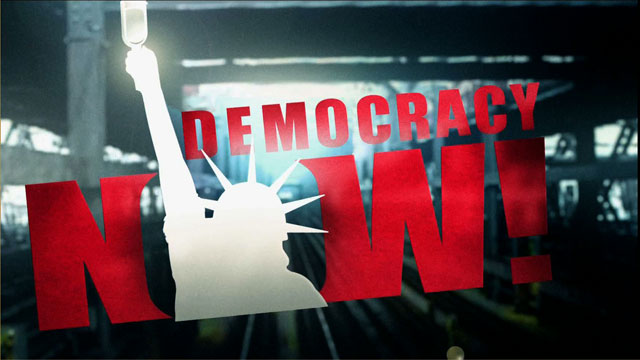 Media Options
South Korean riot police abruptly withdrew from Hyundai Motors' auto plant Tuesday after they were confronted by striking workers wielding lead pipes and surrounded by their families. The ranks of police were backed by tear gas, water cannons and bulldozers.
Some 5,000 workers and their families have been camping inside the plant since July 20, protesting mass layoffs by the country's biggest automaker.
Guests:
David Bacon, a labor journalist and a producer at Pacifica station KPFA.
Yoon Young Mo, the International Secretary for the Korean Confederation of Trade Unions.
---