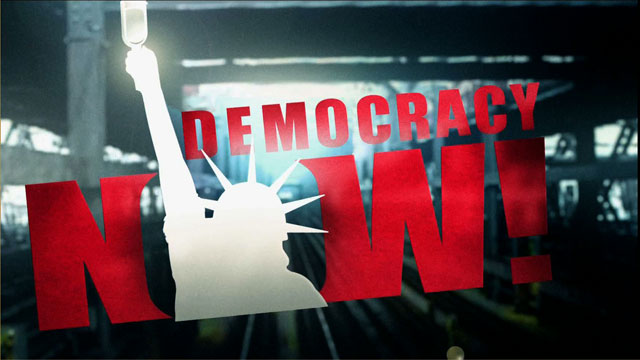 Media Options
The U.S. media may be blindly following where the State Department leads them, but the American public is less willing to follow Clinton's hawkish line. You wouldn't know it watching TV or reading the corporate papers, which rarely report on peace groups. A look at what peace groups are doing around the country in response to the Sudan and Afghanistan bombings.
Tape:
Kevin Martin, Executive Director of Illinois Peace Action in Chicago.
Elizabeth Crealey, of California Peace Action in San Francisco.
Chris Nine, Disarmament Coordinator at the War Resistors League.
Mark Jacobs, Director of Westpac in White Plains, New York.
---