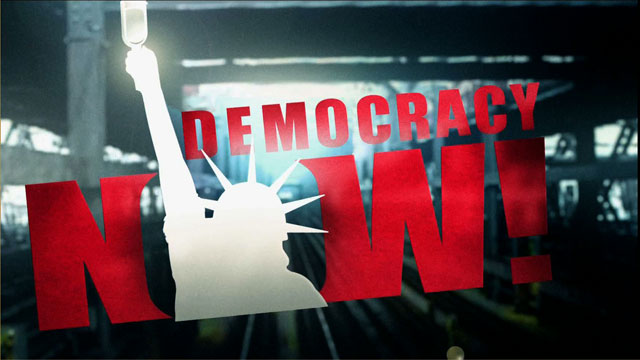 Media Options
Over the past few weeks, Democracy Now! has covered the developments of the CNN sarin nerve gas story that charged that the United States government used sarin nerve gas on American defectors and others during the secret war in Laos. Today Democracy Now! turns to another story of the U.S. government targeting so-called defectors during the Vietnam War. It's the story of a U.S. Colonel whose job during the war was to organize hunter-killer teams to assassinate American soldiers suspected of defecting. This story is told in a recent book called Spite House: The Last Secret of the War in Vietnam written by Monika Jensen-Stevenson. Guests:
Monika Jensen-Stevenson, an Emmy-winning producer for 60 Minutes. She is author of Spite House: The Last Secret of the War in Vietnam, published by Norton.
Robert Garwood, a Marine Private during the Vietnam War. He says he was held prisoner by the Vietcong for 14 years, but he was hunted as a defector by U.S. troops. In 1979, he returned to the United States where he was court-martialed and convicted of collaborating with the enemy.
Tom McKenney, a Colonel during the Vietnam War. He organized top-secret teams of elite soldiers who tracked and killed suspected U.S. defectors. He tried to find and kill Robert Garwood.
Related link:
Call:
Democracy Now!'s new comment line (212) 209-2999.
.
.
.
---