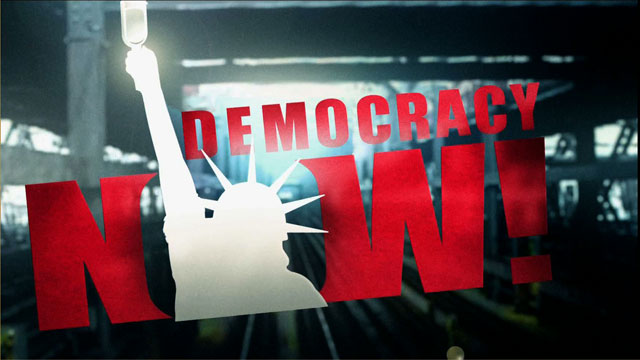 This is viewer supported news. Please do your part today.
Donate
On the eve of inaugurating the new President of Colombia, Andres Pastrana, the guerrillas have launched a massive offensive. Colombian government officials report 71 soldiers were killed and 85 wounded by members of the Revolutionary Armed Forces of Colombia, the FARC. In addition, 100 members of the security forces are missing and 133 taken prisoner. On the rebel's side, 15 guerrillas died in the conflict. Colombia's thirty-year civil war is the longest running one in Latin America.
Guest:
Mario Murillo, the host of the national weekly radio program, Our Americas.
Related links:
---