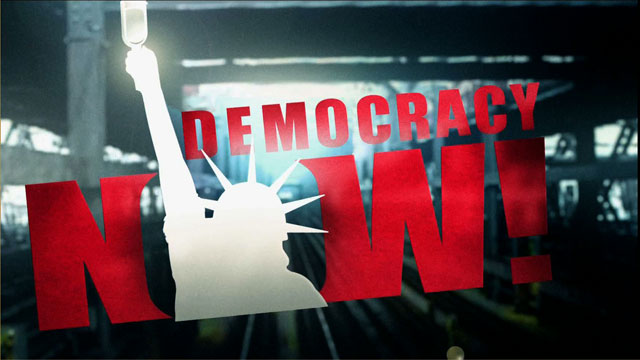 Media Options
A coalition of nearly 30 organizations in California yesterday presented the state's Attorney General Dan Lungren with a 120-page petition demanding that the state government revoke the oil giant Unocal's corporate charter. Coalition representatives say UNOCAL is responsible for crimes committed in relation to their partnership with foreign governments.
The coalition is accusing the company of environmental devastation, unethical and unfair treatment of workers, deception of shareholders, undermining U.S. foreign policy and complicity in human rights violations against women, ethnic minorities and indigenous peoples. The petition opens a new legal strategy in challenging corporate abuses.
Guests:
Robert Benson, is a Professor of Law at Loyola University in Los Angeles, California and one of the people initiating the petition.
Richard Grossman, Director of the Program on Corporations, Law and Democracy.
.
.
.
---