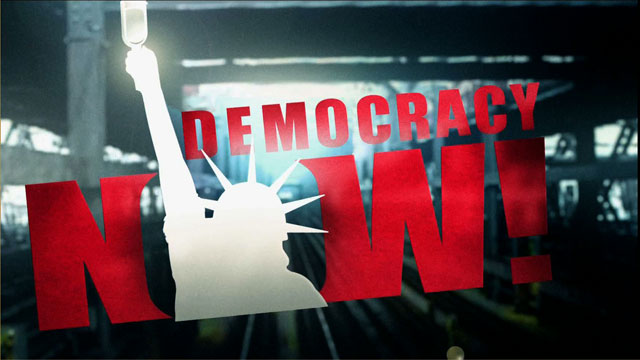 Media Options
Democracy Now! Producer Jeremy Scahill and Anchor Amy Goodman were in Nigeria for the past three weeks. During their trip, they talked to a large cross-section of Nigerians on a wide range of issues. Over these next few weeks, they will be bringing you some of the Voices from the Nigerian Resistance.
Today, reports have come in that Nigeria's military government has freed the "Ogoni 19", who were arrested along with Ken Saro-Wiwa three years ago for their opposition to Shell oil. The military junta hanged Saro-Wiwa and eight others in November 1995. The 19 were facing the same charges as Saro-Wiwa and remained under the threat of hanging and without trial since 1995. We kick off our Voices from the Nigerian Resistance series with an interview with one of the lawyers for the Ogoni 19, Femi Felana.
Guest:
Femi Felana, Deputy National Chair of the Joint Action Committee on Nigeria and head of the Committee for the Defense of Human Rights. He is one of Nigeria's leading human rights lawyers and a leading critic of Nigeria's new military ruler Abdulsalam Abubakar.
.
.
.
---