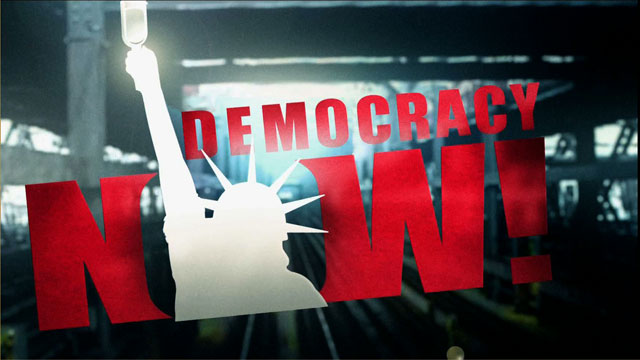 Media Options
Last week, a federal judge ruled that the Ku Klux Klan will be allowed to hold a rally at the State Capitol in Madison, Wisconsin, this January 18 on Martin Luther King Jr. Day. The ruling was the result of a lawsuit filed by the American Civil Liberties Union of Wisconsin on behalf of the Klan, which challenged Wisconsin Governor Tommy Thomson's decision barring the group from demonstrating. Civil rights activists are planning to hold a counter-rally at the Capitol on the same date.
The ACLU maintains that in defending Klan members' right to rally, it is also guaranteeing and protecting the freedom of speech and press for all Americans. Others argue that with its violent history, the Klan no longer merits free speech protection.
Guests:
James Cameron, survivor of a 1930 Klan lynching. He is the founder and president of America's Black Holocaust Museum in Milwaukee, Wisconsin. Call: 414.264.2500.
Phil Wilayto, author of the report "The Feeding Trough."
Chris Ahmuty, Executive Director of the Wisconsin Chapter of the American Civil Liberties Union. The ACLU won a lawsuit that has allowed the Klan to rally at the state capitol in Madison, Wisconsin, on MLK Day.
Related link:
---