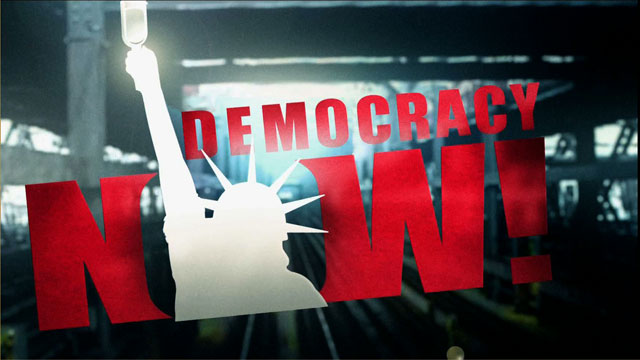 Media Options
Despite angry criticism by the governor of New Jersey and law enforcement officials, supporters of Mumia Abu-Jamal held a sold-out benefit concert last night in East Rutherford, New Jersey. The Beastie Boys, Rage Against the Machine, Bad Religion and Black Star headlined the concert, which was attended by about 16,000 people. New Jersey Governor Christie Whitman, as well as State Attorney General Peter Verniero and State Police superintendent Carl Williams, denounced the show and urged concert goers to get refunds for their tickets. Mumia supporters are confused that a call for a fair trial should excite such rage.
Guests:
Mark Taylor, Associate Professor of Religion and Culture at Princeton Theological Seminary. He is also the national coordinator of "Academics for Mumia Abu-Jamal."
Bob Mandell, adult education teacher and main organizer of a teach-in on Mumia in Oakland, California that was cancelled by the school superintendent.
Bob Henelly, journalist for the Village Voice and the New York Times. He has just completed a six-month investigation of the New Jersey State Police for the New Jersey Journal.
---