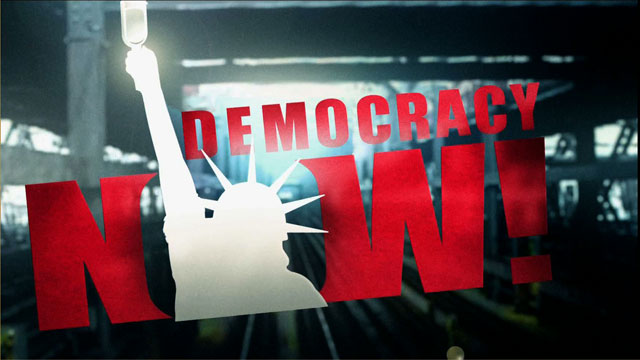 Media Options
Attorneys in the last of three murder trials in the dragging death of an African American man by white supremacists in Jasper, Texas, are in the last stages of jury selection.
Yesterday, about 170 potential jurors packed the courtroom in Jasper as jury selection in the trial of Shawn Allen Berry began. Almost 40 of those were excused immediately for medical reasons.
The three white supremacists used Berry's pickup truck and logging chain to drag James Byrd Junior to his death in 1998, a crime that outraged the country and led to an unsuccessful attempt in Texas to pass a hate crimes bill.
Meanwhile, opening arguments began yesterday in the murder trial of a man accused of killing a gay college student. Jurors saw photographs of Matthew Shepard's bloody face as prosecutors began presenting their case against Aaron McKinney, accused of beating the student to death in a drunken, drug-induced rage.
The trial of the other man accused of the slaying that shocked the nation, Russell Henderson, ended in April just before a jury was seated. Henderson pleaded guilty to felony murder and kidnapping and was sentenced to life in prison.
In addition to the two men charged in the case, the slaying of Shepard has put on trial the small college town of Laramie as well as the state of Wyoming, where attempts to pass hate crimes laws have been unsuccessful. The vicious nature of the attack horrified the nation and reinvigorated the national debate on hate crimes.
Guest:
Jeffrey Montgomery, Executive Director of the Triangle Foundation, and spokesperson for the National Coalition of Anti-Violence Programs, two organizations that advocate for the Gay/Lesbian/Transgender community.
---