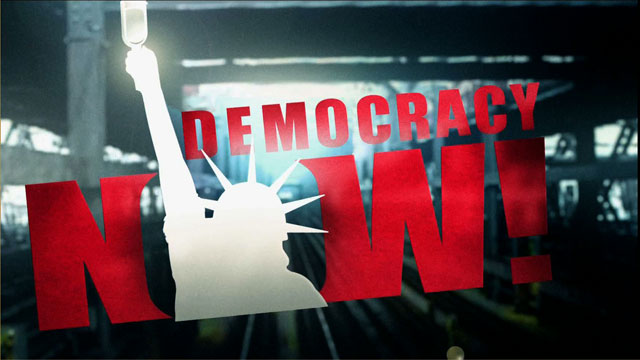 Media Options
Texas prison guards wrestled a man to the death chamber yesterday, after he refused to walk there on his own. Twenty-eight year old Desmond Jennings was overpowered by a five-man team and dragged to the chamber, where he was strapped to a gurney and killed by lethal injection. He became the 29th person executed in Texas this year and the 193rd since the state resumed executions in 1982.
Meanwhile, an investigation by the Chicago Tribune published this past Sunday revealed that capital punishment in Illinois is "a system so riddled with faulty evidence, unscrupulous trial tactics and legal incompetence that justice has been forsaken."
Illinois has released seven people from death row in the past few years after evidence brought up after trial cast doubt on their guilt, including Anthony Porter, who came to within 48 hours of execution. Two prosecutors and two sheriffs' deputies were tried last year for railroading a man and sending him to death row with fabricated evidence. Although the man, Rolando Cruz, was released after spending over a decade on death row, they were still acquitted of the charges.
The newspaper's findings come as thousands of supporters and opponents to the death penalty called for a moratorium on executions in full-page ads in the New York Times. Illinois Rep. Jesse Jackson (D-Ill) collected the signatures, which include 19 members of Congress, several former prosecutors, 100 murder victims' family members, a former Mississippi prison warden and the former president of the American Bar Association.
Those calling for the moratorium point out that capital punishment is applied almost exclusively to the poor, and to evidence from the US General Accounting Office showing racial disparities in sentencing and imposition of the death penalty.
Guests:
Rep. Jesse Jackson Jr (D-Ill), who has led a campaign for a moratorium on executions in the United States.
Jack Curtin, former President of the American Bar Association, which called for a moratorium on executions in 1997.
---