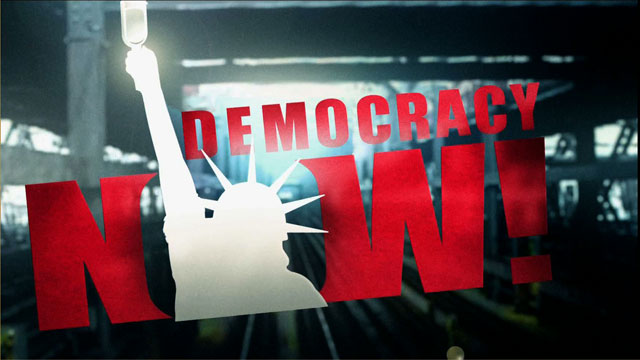 Media Options
A cousin fighting with her family for custody of a 6-year old Cuban castaway wrote a letter to Hillary Clinton yesterday, urging her to use her clout to prevent the boy from being sent back to Cuba.
The issue has become intensely politicized, as the U.S. and Cuba battle in public court and through diplomatic channels over whether the child should stay in the United States with relatives or be returned to his father in Havana.
The boy, Elian Gonzalez, was picked up by the U.S. coast guard after the boat he was on with his mother and other Cubans sank as it was trying to reach U.S. shores. Elian's mother and 10 other people drowned. Elian's father, Juan Gonzalez, who was divorced from his mother, has asked that the boy be returned to him. He met with INS officials yesterday as they tried to resolve the dispute.
Guests:
Jose Pertierra, Cuban American immigration attorney based in Washington, DC.
Phyllis Bennis, Fellow at the Institute for Policy Studies.
---