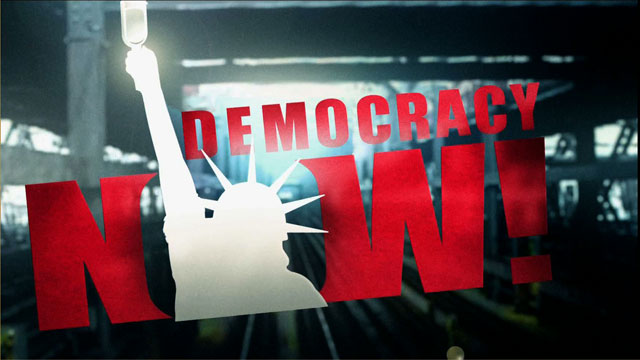 Media Options
Activists from the peace group Swords to Plowshares yesterday disarmed two A-10 Thunderbolt planes, nicknamed warthogs, at the Warfield Air National Guard Base in Essex, Maryland.
The activists–Phil Berrigan, Susan Crane, Rev. Steve Kelly and Elizabeth Walz — hammered on the gun placed on the nose of one warplane, and on the wings, and poured blood into the planes' engines. They also unfurled a banner on the planes that read "PLOWSHARES VS. DEPLETED URANIUM."
The activists say that they targeted these planes because they fired 95 percent of the depleted uranium used by the United States in the Gulf War, and they were also used in the bombing of Kosovo. They were arrested and are being arraigned today.
Guest:
Elizabeth McAlister, spokesperson for Swords to Plowshares.
---