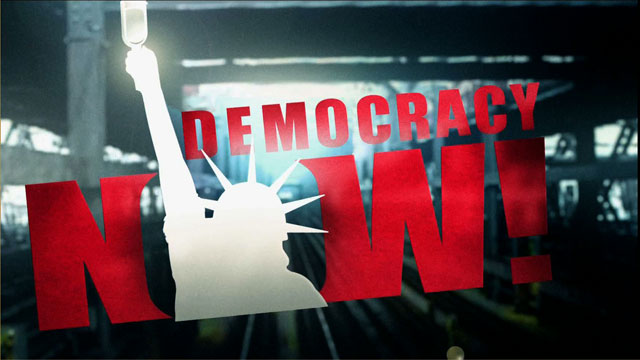 Media Options
Today we are going to take a look at the career and past of a powerful man named Juan Antonio Samaranch.
As the IOC's president, Samaranch is credited with transforming the Olympic Committee from a bankrupt institution into a multibillion dollar commercial venture. But with the IOC's meteoric rise have also come charges of corruption and influence peddling in the awarding of the Olympics to Atlanta, Sydney and Salt Lake City. One year ago last week, the Salt Lake organizing committee revealed to the IOC damaging documents pointing to this corruption.
Now, Samaranch's history as a government official in Spain during the Fascist dictatorship of Francisco Franco is also raising questions about his involvement in one of the most brutal and repressive regimes of recent history. Samaranch occupied several posts in Franco's government, including as the head of the government of Barcelona.
Samaranch responded to a front-page article of the Wall Street Journal about his fascist past, saying that he was one of many Spaniards that supported Franco. "I said many times what happened in Spain was many years ago, and you have to be a Spaniard to understand it," he said. He praised Franco for transforming Spain into an industrialized nation.
Last Thursday, with former Secretary of State Henry Kissinger at his side, Samaranch testified before Congress about whether new IOC reforms adopted last week will be enforced.
Guests:
Craig Copetas, reporter with the Wall Street Journal based in Paris.
Josep Benet, historian from Spain.
Charles Powell, professor of 20th Century Spanish history and politics at the Ortega y Gasset Institute.
---