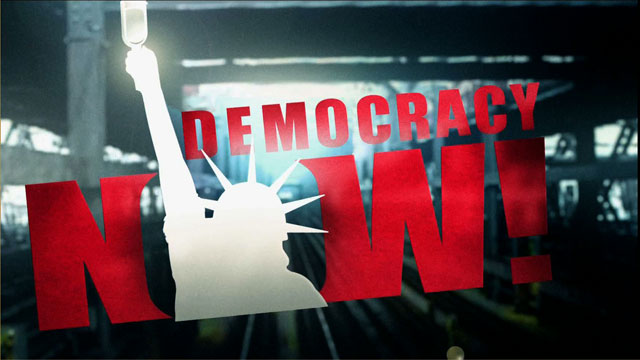 Media Options
Students across the country are raising their voices against sweatshop labor practices–a series of protests on college campuses have forced administrations to review how they contract out their official apparel products. At the University of Wisconsin, Madison, students have been staging a sit-in since Monday evening. They are protesting a proposed apparel licensing code designed to eliminate sweatshops in factories that manufacture university apparel under Collegiate Licensing Company contracts.
The students say that the code does not go far enough, and they are pressing Chancellor David Ward to add three conditions to the code: full disclosure of factory locations, a mandatory living wage and a clear concern for the rights of women workers. Similar protests were held recently at Georgetown University and Duke University, and were ended when the university administrators agreed to some of the students' demands. More protests are being planned at college campuses across the country.
Guests:
Eric Brakken, senior at the University of Wisconsin and Chair of the Associated Students of Madison. He is part of the anti-sweatshop coalition.
Tico Almeida, senior at Duke University and part of Duke Students against Sweatshops.
Vanessa Walreff, vice president of Georgetown Solidarity Committee.
Bruce Siegal, vice-president and General Counsel of the Collegiate Licensing Company, which has contracts with 160 universities nationwide to produce official university apparel.
---