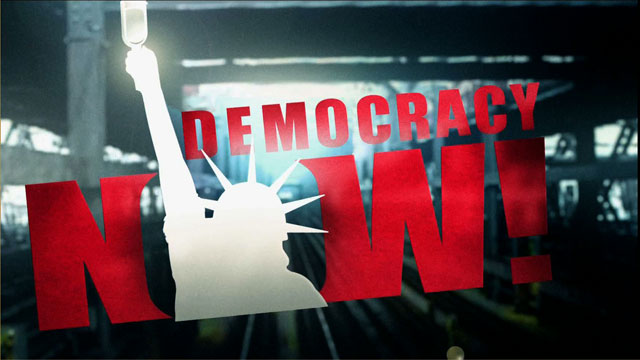 Media Options
The president of the International Olympic Committee, Juan Antonio Samaranch, is facing increasing pressure to resign in the wake of the Olympic bid corruption scandal that has already led to the resignation of several IOC members. Samaranch is being criticized for creating a climate within the committee that fostered corruption, and for not pursuing a full investigation of how committee members were offered lavish gifts, cash and other enticements by cities bidding for the Olympics.
An IOC member from the United States admitted yesterday that in order to improve Salt Lake City's chances of being awarded the 2002 Winter Games, his sporting goods company hired the son of an Olympic delegate from Swaziland six weeks before the decisive vote. The IOC member, James Easton, also admitted that in the years leading up to his appointment, his company had donated a pair of expensive mountain bikes to the IOC intended for Samaranch.
Guests:
Andrew Jennings, author of New Lords of the Rings: Olympic Corruption and How to Buy an Olympic Gold Medal.
Steven Pace, with Utahns for Responsible Public Spending, a Salt Lake City based watchdog group.
---