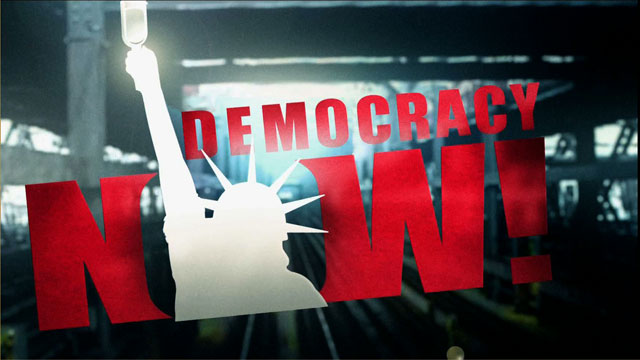 Media Options
More than 25 years after he was convicted and sentenced to life in solitary confinement by an all-white jury for the killing of a white prison guard at Angola State Penitentiary in Louisiana, former Black Panther Albert Woodfox was re-tried last December for the same killing. After a highly politicized re-trial in which the prosecutor brought up Woodfox's Black Panther activities and statements he made against the police, he was once again convicted for the murder of the guard, named Brent Miller, who was stabbed to death in April of 1972. Woodfox will be re-sentenced on Tuesday, February 23rd, and is expected to receive life without parole.
At the time of the killing, Woodfox was in prison for armed robbery. He and another prisoner, Herman Wallace, had founded the first chapter of the Black Panther Party in prison. At a time when Angola had the reputation of being the most violent prison in the country, many say that the party had been successful in stemming violence between prisoners, and had fought to get rid of corruption within the guards.
Only one person witnessed Miller's murder, another prisoner named Hezekiah Brown. At first, Brown said he could not identify the killer because his face had been covered. But after a few days of questioning by the authorities, Brown changed his story and identified four men, including Woodfox and Wallace. One of the four prisoners, Chester Jackson, agreed to testify for the prosecution. Without any physical proof that Woodfox and Wallace had committed the murder, and relying exclusively on the testimony of the other two prisoners, Woodfox and Wallace were tried, convicted and sentenced to life in prison without parole. They have been held in solitary confinement for over two decades.
Years later prison documents obtained by Woodfox confirmed that both Brown and Jackson were paid off with sentence reductions and other incentives. An extensive paper trail left by Angola's then-warden shows an extensive cover-up and possible frame-up of Woodfox and Wallace. That warden is now in prison himself for the attempted murder of his wife. Woodfox was granted a new trial and was re-indicted in 1993, by a grand jury that included the wife of the former warden, who previously had written a book on the prison that talks about the murder of the guard, Brent Miller.
Guest:
Leslie George, recently spent a week in Louisiana and interviewed Woodfox and others involved in the case. She produced the documentary, "Freedom Behind Bars."
---