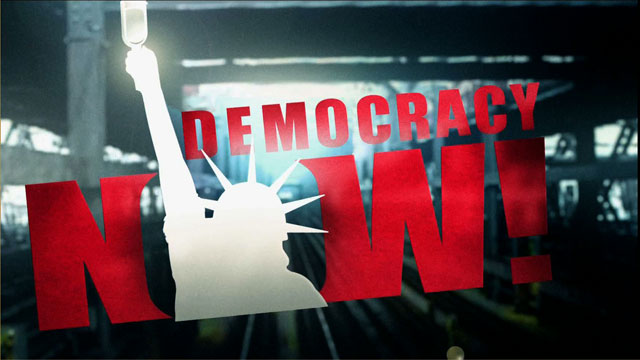 This is viewer supported news. Please do your part today.
Donate
It is being called a case of "David vs. Goliath": A group of indigenous communities from the Ecuadorian rainforest suing oil giant Texaco for widespread devastation of their land, ruining their traditional way of life and creating a dramatically increased risk of cancer among tens of thousands of people. Yesterday, they once again faced off in court, as lawyers representing the communities asked a federal judge in New York to allow the class action suit to proceed in a U.S. court, rather than have it dismissed and heard in Ecuador, as Texaco is proposing to do. The case is being watched carefully because it would be the first one of its kind, and could open the door to other lawsuits in U.S. courts against multinational corporations for their operations abroad.
Guest:
Cristobal Bonifaz, lead attorney for the plaintiffs.
---