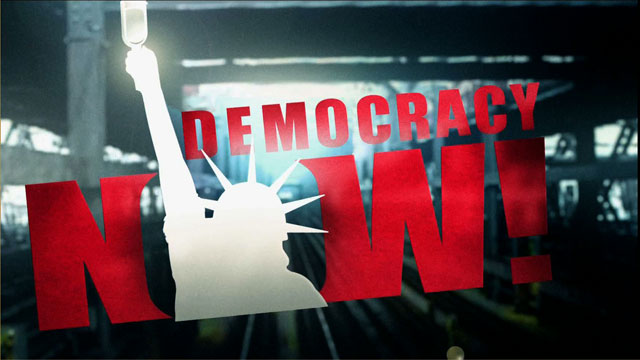 Media Options
The murder trial of Bill King, a white supremacist accused of dragging an African American man to death, resumes today in Jasper, Texas. A pathologist is expected to detail how James Byrd was chained to a pickup truck and killed. His head and right arm were found separated from the rest of his body.
Jurors are also likely to see a video of the crime scene, as the prosecutors move to wrap up the case today. King, whose body is covered with tattoos depicting racist symbols, could get the death penalty if convicted of first degree murder. Witnesses last week testified that King had said he would kill a black man to draw attention to a white supremacist group that he was trying to form.
GUEST:
Jeremy Scahill, reporting from Jasper, Texas.
Related links:
---