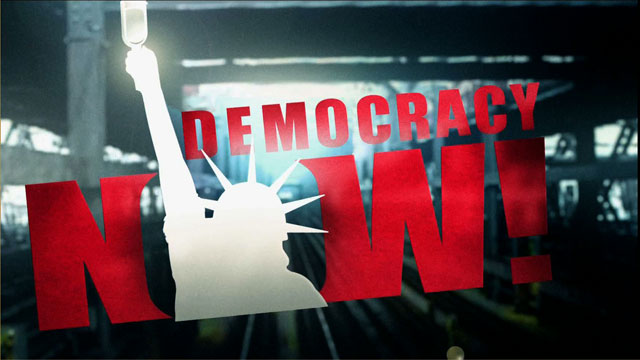 Media Options
Levi Strauss and Company, an icon of popular American culture, said this week that it will close half of its manufacturing plants in the United States and Canada and ship much of the work overseas. The company will lay off 5,900 of its employees, or 30 percent of its North American work force.
The jeans maker, whose sales declined 13% last year, said the move would allow it to compete more effectively with rivals that largely make their products overseas, where labor costs are much cheaper.
A group called "Fuerza Unida," which formed in 1990 when Levi Strauss closed some of its plants in San Antonio, is holding protests tomorrow at Levi Strauss' corporate headquarters and at one of the company's plants in San Antonio. The organization is composed mostly of Mexican-American women.
Guests:
Charlie Kernigan, from the National Labor Committee.
Media Benjamin, Director of the Corporate Accountability Project at Global Exchange.
Viola Casares, Coordinator for "Fuerza Unida" in San Antonio, Texas.
Miriam Louie, from the Women of Color Resource Center in San Francisco and the Bay Area Support Committee for "Fuerza Unida."
---