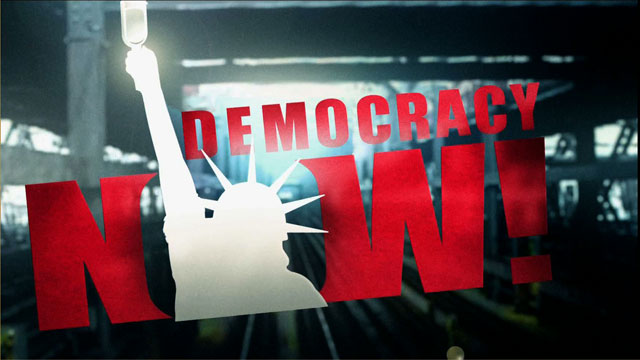 Media Options
This week, Rep. Jesse Jackson, Jr. (D-Ill) announced his HOPE for Africa Act, an alternative bill to the "Growth and Opportunity Act," the Africa trade bill sponsored by senior Ways and Means Rep. Philip Crane (R-Ill) that was passed by the House last year with a 233 to 186 vote.
Crane's bill envisions quota-free and duty-free exports from 48 African countries, and includes plans to establish a U.S.-Africa free-trade zone. Opponents of Crane's bill have said that it also a license for U.S. multinationals to exploit Africa's poor people. Jackson's HOPE for Africa Act seeks forgiveness for more than $200 billion in debt to the U.S., private banks and the World Bank and the International Monetary Fund.
Guest:
Rep. Jesse Jackson, Jr., (D-Ill), sponsor of the alternative bill called the HOPE for Africa Act.
Related link:
---