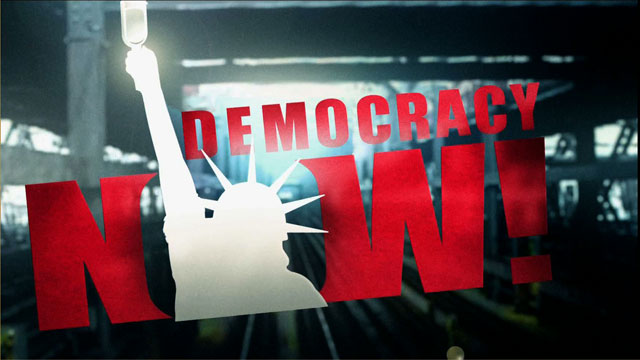 Media Options
The United Nations ordered its remaining American staff members in Iraq to leave this week after Baghdad warned that it could not guarantee their safety. This order came after sustained U.S. air strikes on Iraq.
This week, members of the group Voices in the Wilderness, a Chicago-based organization opposed to the U.S.-U.N. sanctions against Iraq, wrapped up an 18-day 250-mile walk from the Pentagon to the United Nations headquarters in New York. The marchers say that they went to the U.N. to support the world body, which was founded to "eliminate the scourge of warfare." Voices in the Wilderness also say they feel the United States is attempting to manipulate the United Nations into becoming an instrument of war against Iraq. Today we broadcast a speech by the group's coordinator, Kathy Kelley, on the evening the marchers arrived in New York.
Guest:
Kathy Kelley, who heads the group, Voices in the Wilderness.
Related link:
---