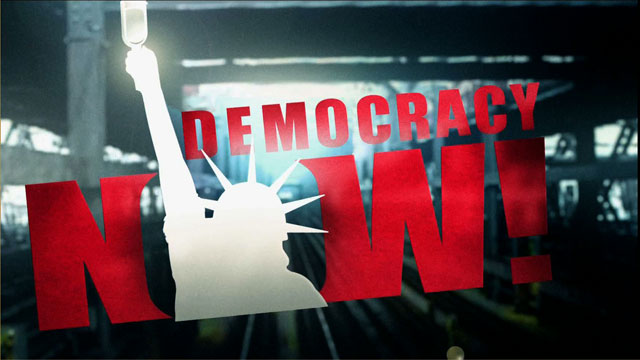 Media Options
Last week, Democracy Now! was part of a delegation that managed to enter the Socabaya Prison in Peru. There they were able to speak with American prisoner Lori Berenson, who is serving a life for "treason to the fatherland," and for being one of the leaders of the "Tupac Amaru Revolutionary Movement." To date, Berenson has not been allowed to see the evidence that was used to convict her.
Yesterday Amy Goodman joined a delegation put together by the "Office of the Americas" for a press conference held outside of the United Nations. Also present were Lori Berenson's parents, Mark and Rhoda Berenson, who read a statement that was recently written by Lori addressed to the international human rights community.
Guests:
Rhoda Berenson, mother of Lori Berenson, reading Lori's statement.
Mark Berenson, father of Lori Berenson, making a statement at the press conference.
Related link:
---