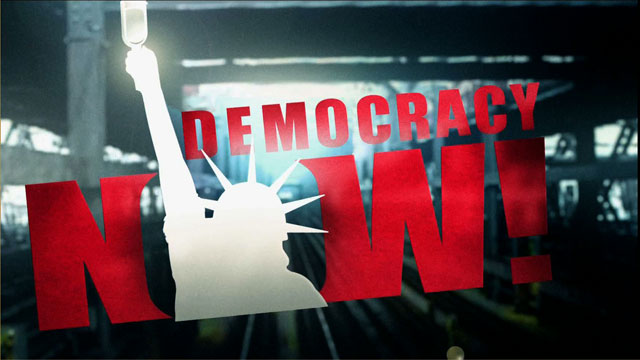 Media Options
NATO aircraft and missiles yesterday blasted targets in Yugoslavia for a second night, directing much of their fire on Kosovo, where fighting raged between Serbs and ethnic Albanians. Western officials said today that the attacks will not stop until Yugoslav President Slobodan Milosevic agrees to a peace deal with Kosovo.
Today we look at two issues: what weapons companies are benefiting from the bombing, and media coverage of the NATO attacks in Kosovo.
Guests:
Chris Hellman, Senior Analyst, Center for Defense Information, an independent, non-profit research organization that monitors military planning and policy.
Jim Naureckas, Editor of EXTRA, the publication of FAIR, Fairness and Accuracy in Reporting.
Sara Flounders, International Action Center. She is helping to coordinate protests against the Kosovo bombings in 10 cities this weekend.
---