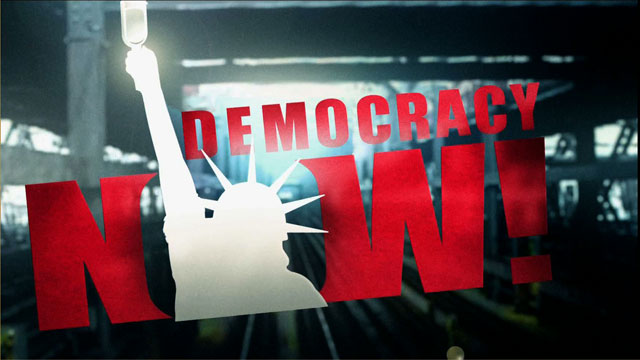 Media Options
Pacifica Radio celebrated its 50th anniversary yesterday in Berkeley, but not in a way it's founders would have expected or approved. 1,000 people angrily demonstrated in front of Pacifica's national offices to demand the rehiring of recently fired KPFA station manager Nicole Sawaya and long time Pacifica national anchor, Larry Bensky who was fired after he protested on the air Sawaya's dismissal.
The controversy has now grown wider than Sawaya and Bensky's abrupt termination and includes a demand on the part of thousands of Pacifica listeners and reporters that the organization's structure, decision-making and finances be examined by a mediator.
Today we continue the look back at Pacifica's history with sound clips, commentary and interviews conducted by Judy Campbell.
Guests:
Judy Campbell, reporting on Pacifica's history.
Matthew Lasar, author of the book, ??Pacifica Radio: The Rise of an Alternative Network (Temple University Press).
Ralph Engelman, Professor of Journalism, Long Island University, and author of the book ??Public Radio and Television in America: A Political History (Sage Press).
Lynn Chadwick, Executive Director, Pacifica Foundation.
Related links:
??
????
????
????
??
---