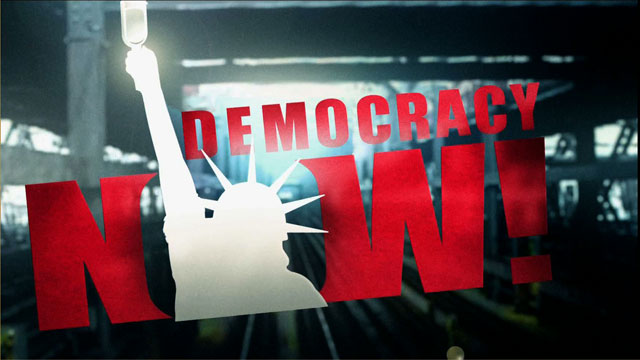 Media Options
This week, people around the world are organizing protests in support of journalist, activist and death row inmate Mumia Abu-Jamal. In Philadelphia this Saturday, masses will converge for the Millions for Mumia protest. Tomorrow, a work stoppage is being planned by the 150,000-member teachers union in Rio de Janeiro, Brazil in solidarity with Mumia. Meanwhile, on Saturday, longshore workers at all ports on the U.S. West Coast of the United States will conduct an 8-hour work stoppage in support of Mumia's freedom.
Guests:
Manning Marable, Director of the Institute of African American Studies at Columbia University and editor of a new journal on black politics and culture called "Souls."
Jack Heyman, Executive Board member of the San Francisco Longshore Union, which represents dockworkers at U.S. ports.
Michael Warren, human rights attorney who just returned from Geneva, where he attended the annual session of the UN Commission on Human Rights.
---