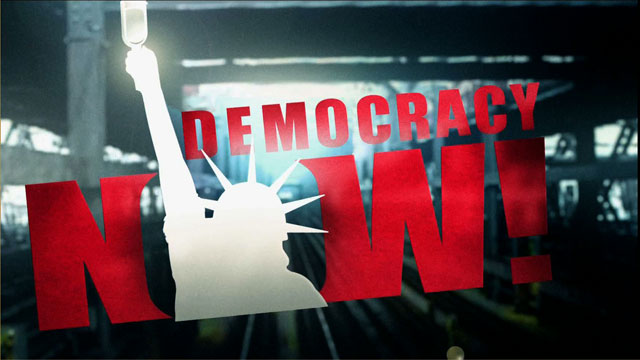 Media Options
Once again, NATO is acknowledging that one of its bombs missed its target and landed in a residential neighborhood in Southern Serbia. According to Serb authorities, yesterday's attack killed at least 17 people, destroyed 50 houses and damaged 600 others in the town of Surdulica. While NATO continues to insist that it fires only on targets that are part of President Slobodan Milosevic's Kosovo "war machine", it has so far killed civilians on at least five separate bombings. Just this past Friday, 16 employees of Serbian television and radio were killed in a NATO strike on its headquarters.
A few days ago, Amy Goodman had a chance to speak with John Pilger, award-winning journalist, documentary filmmaker and author of ??Hidden Agendas.
Guest:
John Pilger, award-winning writer, journalist and filmmaker. Speaking with Amy Goodman from London.
---