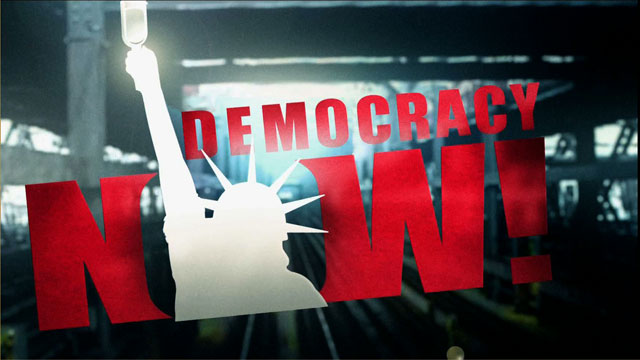 Media Options
Opening statements began yesterday in the trial of three former Illinois prosecutors and four sheriff's deputies charged with railroading an innocent man and sending him to death row for 10 years. Rolando Cruz was accused of killing a 10-year old girl in 1983, but despite evidence that another man might have been the killer, prosecutors pressed on with the case against Cruz. He was freed as the result of a campaign by religious leaders, law school deans and journalists who were convinced that he was innocent.
The DuPage County prosecutors and the sheriff's deputies are charged with misconduct in the case, including conspiracy to obstruct justice and conspiracy to commit official misconduct. Juries twice convicted Cruz of killing Jeanine Nicarico, who was abducted from her home in a Chicago suburb.
Then, during Cruz's third trial in 1995, a supervisor in the sheriff's department recanted his previous testimony and cast doubt on a cornerstone of the prosecution–that Cruz had revealed incriminating details to detectives in a 1983 statement describing a "vision" or "dream" he had about the crime. According to the police, in his recounting of the "vision," Cruz had revealed details about the murder that were not known to the public. Prosecutors had used that as proof that he had committed the murder. However, Cruz has always denied telling police about the dream.
The Cruz case has spotlighted the issue of prosecutorial misconduct. A recent series published by the Chicago Tribune revealed that in the past 36 years, 381 homicide convictions have been reversed because prosecutors knowingly withheld evidence that pointed to the person's innocence. Last month, Cooke County in the state of Illinois settled a lawsuit filed by four men who spent almost two decades on death row for a crime they did not commit.
Cruz, his lawyer and those who are currently working on his case are under a court-imposed gag order and were not able to come on the show, but we will be joined by an attorney who represents his co-defendant, Alex Hernandez, who also spent time on death row for the same crime. First, we listen to a speech Cruz made last November at a conference on the wrongfully convicted, in which he introduced former boxing champ Rubin "Hurricane" Carter.
Tape:
Rolando Cruz, speaking at a conference on people wrongfully convicted and sentenced to death, sponsored by Northwestern University.
Guests:
Jeffrey Urdanger, Chicago criminal defense attorney who represented co-defendant Alex Hernandez. He also represents Kenneth Adams, who is one of the "Ford Heights Four" who were exonerated after being on death row for a 1978 murder they did not commit. The "Ford Heights Four" sued Cooke County for compensation, and the county settled last month for $36 million.
Flint Taylor, criminal defense attorney in Chicago who has represented Kenneth Adams, one of the "Ford Heights Four." He has been working for the past 30 years on issues of prosecutorial misconduct, including the use of torture and police brutality to extract confessions.
Shawn Ambrust, senior at the School of Journalism at Northwestern University, and a former student of David Protess, the journalism professor who assigns death row cases to his class, and whose work has helped to exonerate several people on death row in Illinois. She worked on the case of Anthony Porter, who was released from death row last month after investigators working on Porter's case obtained a confession from the person who committed the murder.
---