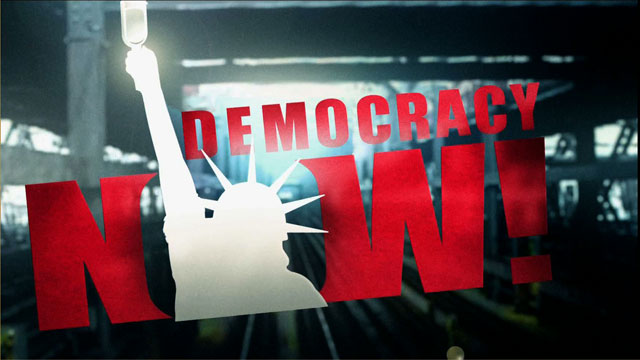 This is viewer supported news. Please do your part today.
Donate
Every month Democracy Now! airs "All Things Censored," commentaries written by death row prisoner Mumia Abu-Jamal produced by Noelle Hanrahan of the Prison Radio Project. Recordings of Abu-Jamal's voice have been banned by the Pennsylvania Department of Corrections. So each month we bring to you notable people reading his new essays. Harry Allen is a writer and rap impresario. He is the Director of the Rhythm Cultural Institute and former aide de-camps of Chuck D.
Tape:
Harry Allen, reading Mumia's commentary.
---