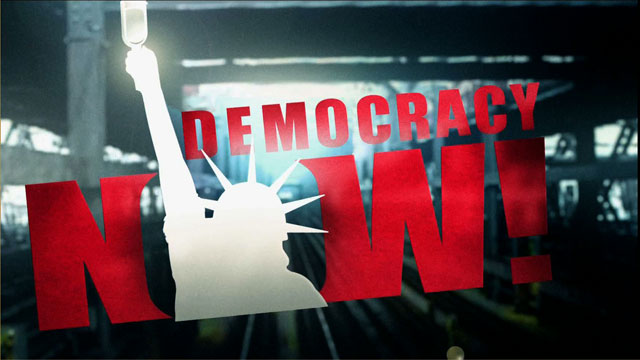 Media Options
Yugoslav forces began their pullout from Kosovo this morning, heading northward towards Serbia as NATO forces gathered on the border of Kosovo and prepared to enter Yugoslavia. NATO Secretary General Javier Solana has announced a suspension of bombings in Yugoslavia. Reporters in Kosovo said they saw army vehicles carrying soldiers and anti-aircraft weapons crossing the northern border of Kosovo earlier today. NATO Airplanes flew over Kosovo last night, but no bombs were dropped late yesterday or early today.
This comes after NATO and the Yugoslav military yesterday reached a "technical agreement" for the Yugoslav army to withdraw from Kosovo, and for NATO troops to enter the province.
Guests:
Jeremy Scahill, Pacifica reporter, reporting from Belgrade.
Robert Hayden, Director of the Center for Russian and East European Studies at the University of Pittsburgh. His forthcoming book is called ??Blueprint for a House Divided.
Fred Weir, Moscow correspondent for The Canadian Press, the national wire service of Canada.
---