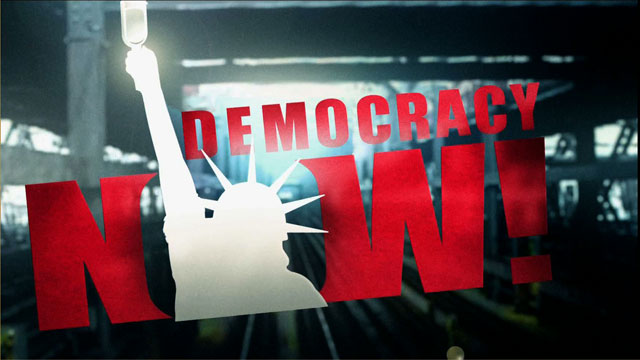 Media Options
Vice-President Al Gore formally begins his drive for the presidency today, promising moral leadership in a speech that signals his independence from Bill Clinton and makes the "crisis in the American family" the centerpiece of his campaign.
With country music performers providing the entertainment, Gore will kick off his campaign in Carthage, Tennessee, where he owns a farm. His announcement comes just three days after Texas Gov. George W. Bush, the early Republican front-runner, hit the campaign trail with a pack of over 100 reporters. Gore faces one Democratic challenger–former Sen. Bill Bradley of New York.
A few years ago, Gore wrote an environmental guide called ??Earth in the balance. The book was praised by many environmental activists, many of whom are now saying that he has not lived up to the principles he espoused in the book.
Guest:
Peter Montague, Editor of Rachel's Environment and Health Weekly, and Director of the Environmental Research Foundation in Annapolis, MD. Call: 1-888-2-RACHEL.
Related link:
---