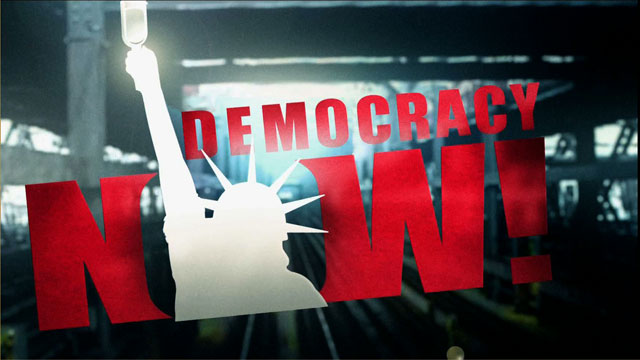 This is viewer supported news. Please do your part today.
Donate
In recent weeks, Zack Exley, a computer consultant and resident of Somerville, Massachusetts, has created a storm in the world of cyberspace and presidential campaign politics. Texas Governor George W. Bush is angry because Exley created a web site, which satirizes Bush's bid for the presidency. Exley's web sites —- www.gwbush.com -— is a clever parody of the GOP frontrunner's real web page– www.georgewbush.com.
Since the beginning of May, the parody Bush web site has gotten around 6 1/2 million visits. This was due in part to a front-page story by the New York Times Internet edition. The real Bush site, on the other hand, has received only 30,000 hits. In response to this, Bush has filed a complaint with the Federal Election Commission, and has said that "there ought to limits to freedom."
Guest:
Zack Exley, creator of the Website www.gwbush.com
---