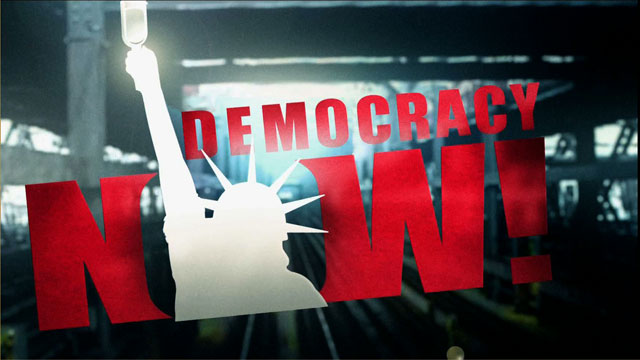 Media Options
This week, the House of Representatives is set to vote on a major legislation that relates to Africa. The Africa Growth and Opportunity Act (HR-434) is dubbed as NAFTA for Africa. Critics of HR-434 say it protects pharmaceutical corporate giants by providing incentives for nations to adopt restrictive intellectual property rules that will keep the costs of AIDS treatments high. They also say it promotes IMF-style austerity — and cuts in education and public health spending, which will have a severe impact on nations that are already being devastated by HIV and AIDS.
Also, Vice President and presidential candidate Al Gore has threatened trade sanctions against South Africa and other African countries that produce AIDS drugs at a fraction of the cost of U.S. manufactured drugs. Last week Amy Goodman spoke with Rev. Jesse Jackson at the UNITY 99 Conference in Seattle, asking his feelings on Gore's stand, as well as Chevron's use of the Nigerian military force to kill activists in that country.
Guests:
Njoki Njehu, Director of the 50 Years Is Enough Network.
Mike Dolan, Field Director, Public Citizen Global Trade Watch.
Tape:
Interview With Rev. Jesse Jackson
Related links:
---