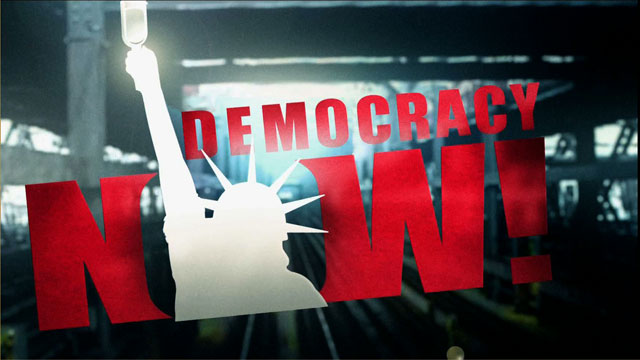 This is viewer supported news. Please do your part today.
Donate
Opposition activists across Yugoslavia say they've gathered more than half a million half a million signatures demanding the resignation of Yugoslav President Slobodan Milosevic. This comes as leaders for the Alliance for Change, a coalition of Yugoslav opposition groups, are meeting today in Vienna with Social Democrats across Europe, including German Chancellor Gerhard Schroeder. Meanwhile, in Yugoslavia, unrest continues to rise from the ranks of Yugoslav soldiers who fought in Kosovo. They say the government is now turning its back on them and their families.
Guest:
Jeremy Scahill, Pacifica reporter. Speaking from Belgrade.
---