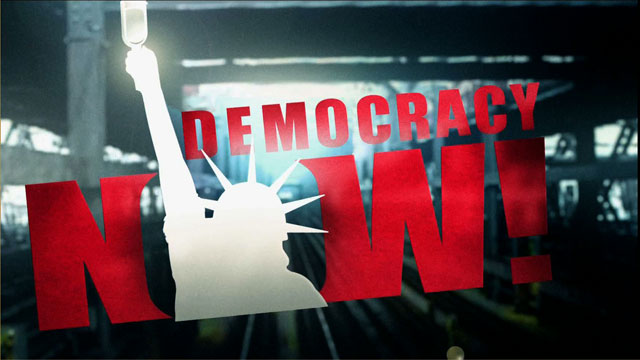 Media Options
As reported in the latest Mojo Wire, the internet edition of Mother Jones magazine, six Iraqi separatists who helped the CIA in its attempts to overthrow Saddam Hussein were flown to the U.S. for asylum by the Department of Defense. But the FBI and the INS, desperately trying to cover up their blunders on the case, have been trying to get them deported. From 1996 until last month, the Iraqis languished in prison, on the brink of deportation, and almost certain execution by the Iraqi government, by the very country for which they had risked their lives.
Guests:
Hussein Ibish, American Arab Anti-Discrimination Committee.
Niels Frenzen, a lawyer who represents the six Iraqis.
Mohammad Al-Ammary, former Iraqi Air Force captain, and one of the Iraqi six.
Related link:
---