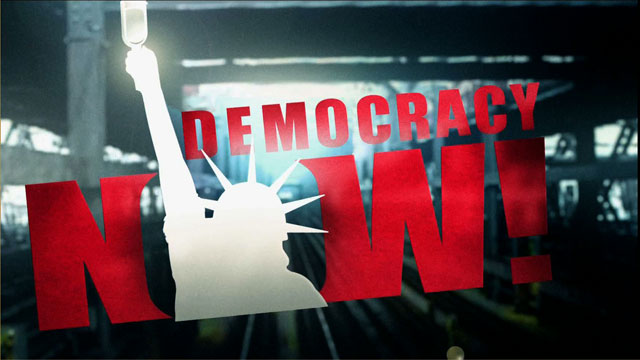 Media Options
A Turkish peacekeeper was killed and five German soldiers were injured in two separate incidents involving unexploded ordinances in southwest Kosovo.
The Turkish soldier was killed yesterday when an unidentified explosive went off in a Turkish camp, and the Germans were injured when a member of a foot patrol stepped on a land mine yesterday.
Meanwhile in Serbia, street protests continue against Yugoslav President Slobodan Milosevic, with thousands gathering yesterday in Belgrade, Nis, Novi Sad and other cities. Officials of the Alliance for Change, a loose coalition of opposition groups, insisted that the rallies and the campaign to oust Milosevic will continue. They also indicated that they will use the rallies to press for early elections under fair conditions.
Guest:
Jeremy Scahill, Democracy Now! Belgrade correspondent.
---