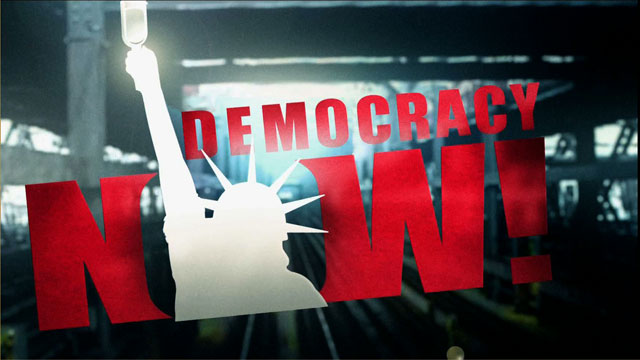 Media Options
The second joint press appearance of the George W Bush and Al Gore will take place tonight in Winston-Salem on the campus of Wake Forest University. The networks have agreed to exclusion of third party candidates. This evening's two-party show is brought to us by some of the largest corporations in the country, with campaign contributions flowing in to the Democrats and the Republicans at similar rates.
The Commission on Presidential Debates is an un-elected body made up of an equal number of Democrats and Republicans. The Commission is a private corporation that exists to protect the two party system. The Commission on Presidential Debates was formed in 1987, with the national chairs of the Republican and Democratic parties, Frank Fahrenkopf and Paul Kirk, the self-declared co- chairs. Today they still hold these positions. The New York Times recently quoted Paul Kirk as saying that he believed the commission should exclude third-party candidates from the debates, and that as chairman it was his responsibility to strengthen the two-party system.
This at a time when corporate control of the media is at unprecedented levels. Bottom line considerations dumb down the news and narrow the range of opinion. As highlighted by the debates, the powerful broadcast lobby pretty much gets what it wants.
We go now to a speech given recently by Robert McChesney, one of the foremost experts on issues of media and democracy.
Tape:
Robert W. McChesney, Professor of Communications at the University of Illinois.
---