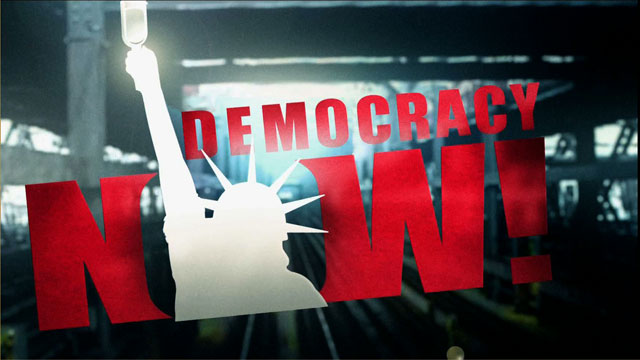 Media Options
"Welcome to the politics of joy and justice!" With that pronouncement, Ralph Nader greeted the sellout crowd of more than 15,000 people who had come to Madison Square Garden for the "Nader Rocks the Garden" rally last Friday October 13th. For more than an hour, Nader spoke plainly about the issues the major-party candidates so far haven't touched: workers' rights, environmental destruction, political corruption, and the oligarchic free trade institutions of the WTO and NAFTA.
The night had built to Nader's speech with Ani DiFranco, Susan Sarandon, Tim Robbins, Patti Smith, Ben Harper, Company Flow, Eddie Vedder, Michael Moore and others parading to the stage to endorse the spirit of Nader's campaign through word and song.
Speakers urged the crowd to vote their hopes, not their fears, and the many teens and twenty-somethings in attendance roared their approval. "The media ignored crowds of 10,000 and more in Boston, Chicago, Seattle, Portland, and Minneapolis," said Pearl Jam's Vedder from the stage. "But they won't be able to ignore this." Cheers rang through the arena at Vedder's remark, cascading into one of the frequent spontaneous chants of "Let Ralph Debate!" Nader also announced at the rally that he would file a lawsuit this week in federal court in the District of Columbia to challenge the authority of the Commission on Presidential Debates.
The major media outlets, all of whom sent reporters to cover the event, have given this sixth in the campaign's series of "super-rallies" only minimal coverage.
Tape:
Medley of the Madison Square Garden Nader/LaDuke Super Rally.
---