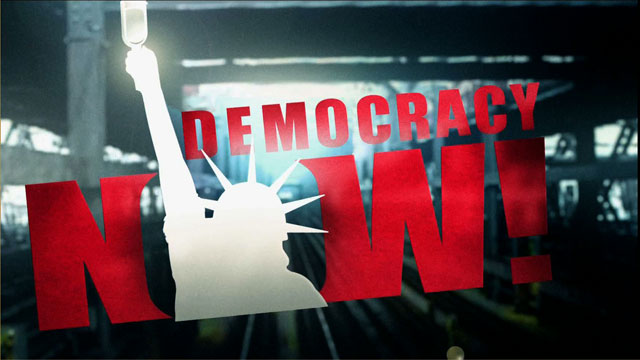 Media Options
Last night, for the third Tuesday in a row, Republican Governor George Bush and Democratic Vice President Al Gore met at a privately sponsored event, billed as a presidential debate.
Inside the university hall in St Louis, MO, Bush and Gore responded to questions from members of a live audience in what has come to be called a "town hall style" meeting, with News Hour anchor Jim Lehrer again moderating.
For the second time in the three debates, Green Party presidential candidate Ralph Nader tried to attend, but was stopped and forced to leave the Washington University campus in St. Louis Missouri where the event was held. This time he was escorted out by the University's police chief.
The evening was sponsored by The Commission for Presidential Debates, which is funded by corporations like Anheiser Bush and Ford. The former Democratic and Republican chairs are the self appointed heads of the Debate Commission.
The Commission for Presidential Debates has set a bar for candidates of 15% of popular support in polls in order to participate in the debates. This standard, tripled from the former qualification of 5% would have kept both Minnesota Governor Jessie Ventura and Ross Perot from being able to participate in their first debates had the bar been raised then. In the past Pat Buchanan and Ralph Nader have sued the commission, Nader most recently on Monday.
Well we are about to bring you our Democracy Now! version of last night's debate. Even though Ralph Nader was not allowed to enter the debate floor, we managed to get him in the debate–if only sonically! You'll hear the three Presidential candidates debate issues from affirmative action, to the current Middle East crisis to universal healthcare. It's what we here at Democracy Now think democracy should sound like.
Tape:
Excerpts From Last Nights Presidential Debate Between: Republican Governor of Texas George W Bush, Democratic Vice President Al Gore, and Green Party candidate Ralph Nader
---