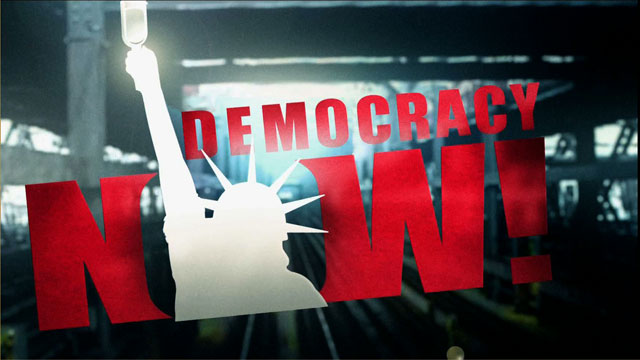 This is viewer supported news. Please do your part today.
Donate
As we heard in the news headlines, the latest anti-globalization protests are taking place in Seoul as Asian and European leaders began meeting in a cross-continent summit. Reports today say that South Korean authorities deployed 30,000 riot and plainclothes police to safeguard the third Asia-Europe Meeting. The protesters outside were peaceful, many carried placards that denounced globalization and free market economic policies. Many wore red and blue headbands with the sign "Fight" on them.
Here in the U.S., one of the most prominent anti-globalization voices is Michael Moore. And no, we're not talking about the head of the World Trade Organization. Today we're bringing you the activist filmmaker Michael Moore, who regularly takes on the WTO. This is his speech he gave on the eve of the WTO meetings last year in Seattle.
---