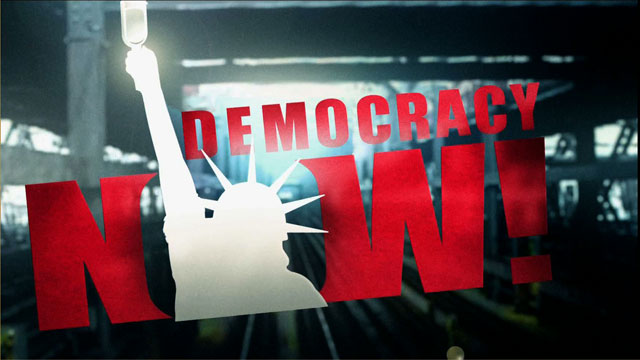 Media Options
Tonight is the night! Debate number one in the 2000 election campaign. Al Gore versus George W Bush. No you won't hear Ralph Nader in the official debate, nor will you hear Pat Buchanan. Third Party candidates are banned in Boston.
And what about the location of this first official debate? Well, like the location of the party conventions, cities enter into a fierce bid to win the right to host the debates. This year, the first debate went to Boston. And amid much protest, the University of Massachusetts in Boston is to be the site of tonight's debate.
Students and academics at University of Massachusetts are also protesting the use of their school, one of the most under funded public schools in the country, as the site for this corporate sponsored event. Yesterday the university was shut down by the secret service in preparation for the debate.
Guests:
Gary Zabel, Professor of Philosophy at UMass Boston with the Coalition of Contingent Academic Labor
Ben Day, student at U Mass Boston Radical Student Alliance.
Mel King, a former mayoral candidate of Boston and a retired professor of Urban planning at MIT. He is also a member of the Rainbow Coalition. He will be part of a march today from Roxbury to the site of the debates at MIT to protest the prison Industrial Complex, racial profiling, police brutality, and support Mumia Abu Jamal.
Related links:
---