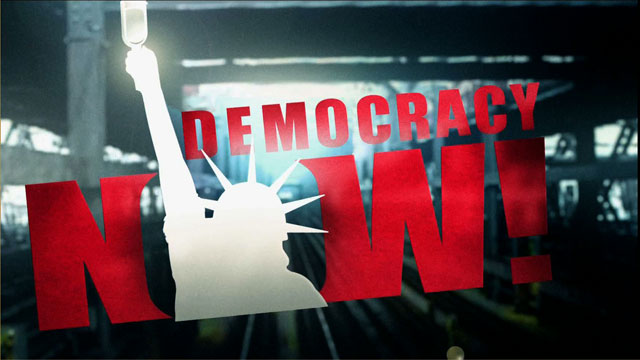 This is viewer supported news. Please do your part today.
Donate
Peruvian dictator Alberto Fujimori appears to be riding out a political storm fueled by controversy swirling around his ex-spy chief and confidante Vladimiro Montesinos. With fears of military unrest lingering, the U.S. State Department on Monday threw its support behind the iron-fisted President's regime. The Army said Monday that it had rounded up more than 40 soldiers and civilians in the remote southern Andes who had mutinied a day earlier, demanding Fujimori's swift ouster and imprisonment for his former intelligence adviser Montesinos.
Guest:
Javier Diaz-Conseco, political analyst and former opposition member of Parliament in Peru, speaking from Lima.
---