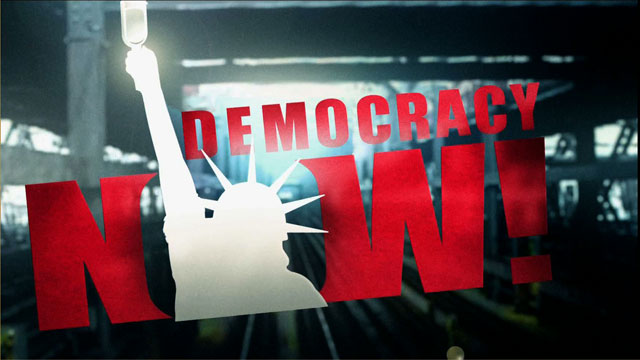 Media Options
Topics
---
Guests
Michael Moore

filmmaker whose work includes "Roger and Me" and "The Big One." His current show on Bravo is called "The Awful Truth." He was one of Ralph Nader's major campaigners.
African nations have suggested sending observers to the United States to help overcome presidential poll confusion, as the world's press debates over whether it is witnessing electoral chaos or simple democracy in action. South Africa's Daily Star said that "International observers should be put in place" because "the United States must join the established democracies."
A top aide to Zimbabwe's President Robert Mugabe endorsed the idea, saying "perhaps now we have reached a time when they can learn a lot from us. Maybe Africans and others should send observers to help Americans deal with democracy."
Well, some people in the US would welcome help from outside. Filmmaker Michael Moore has just written a letter to UN Secretary General Kofi Annan asking him to send an international team of observers. We tracked him down in Flint, Michigan.
---