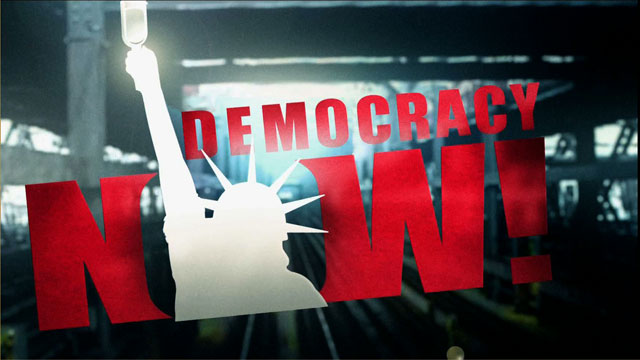 Media Options
United Nations negotiations aimed at averting potentially catastrophic climate change swung into high gear yesterday when government ministers began bargaining over ways to cut output of heat-trapping gases warming the planet.
The United States is at odds with other industrialized nations in the bargaining. The world's biggest polluter's has met opposition for its proposal that could allow rich nations to offset contamination at home by helping create carbon dioxide absorption through the planting of tress abroad.
With under a week before a deadline for a deal expires, organizers said rifts over how to stop global warming meant chances of success were 50-50 at best, and poor countries said their fears of environmental turmoil were being ignored. Hundreds of protesters today are demonstrating outside the proceedings.
Guest:
John Passacantando, Executive Director of Greenpeace USA who is in The Hague.
Related link:
---