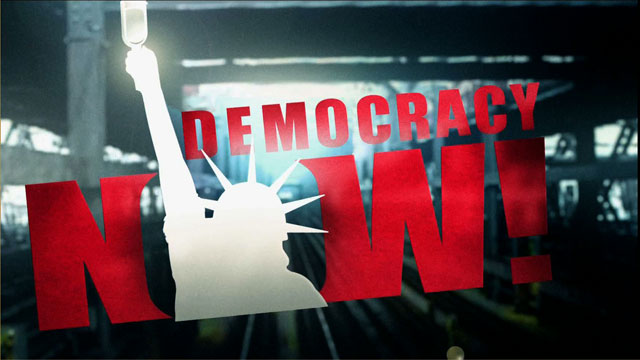 Media Options
Americans woke up today to find that yesterday's election is too close to call, with the outcome hinging on a fraction of a percent vote in a Florida recount. Shortly after 2am, the networks projected Texas Gov. George W. Bush as the winner in Florida. That state's 25 electoral votes would have given him the necessary votes to defeat Vice President Al Gore in the Electoral College.
But as the precincts and absentee ballots came in, Bush's margin eroded in Florida to fewer than 1,000 votes–small enough to trigger a recount under state law and put Florida back into the undecided column. Without a decision in Florida, Gore leads the projected count in the Electoral College by 14 votes, 260 to 246. He also holds a slight lead in the popular vote nationwide.
Meanwhile, Republicans held off a strong Democratic challenge to retain narrow control of Congress.
Guests:
Rob Lorei, Public Affairs Director of Pacifica station WMNF in Tampa.
Alexander Cockburn, Journalist and co-author of the book "Al Gore: A User's Guide" and editor of Counterpunch.
---