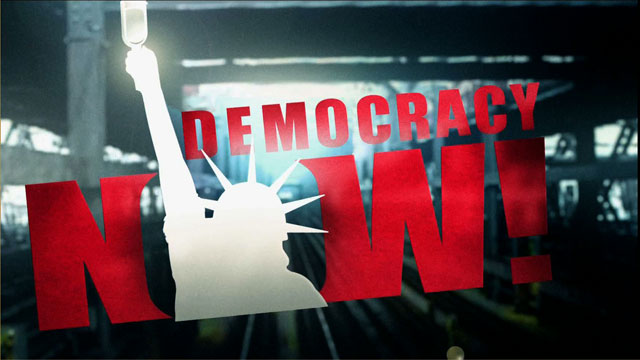 This is viewer supported news. Please do your part today.
Donate
Seattle police arrested around 100 people last night, on the one-year anniversary of WTO protests that became known as the Battle in Seattle. Police in riot gear moved in on a crowd that had been demonstrating and pepper sprayed it before making the arrests. We end this program bringing you once again the sounds of the streets.
Tape:
Sounds Of The Battle In Seattle, produced by Amy Goodman, Jeremy Scahill and Maria Carrin.
---