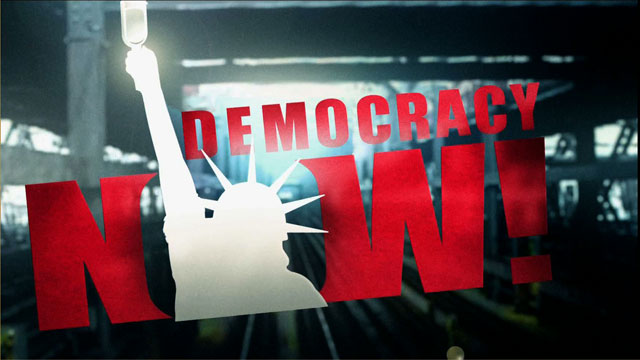 This is viewer supported news. Please do your part today.
Donate
The World Water Forum gets underway in The Hague, the Netherlands today. Organized by the World Bank, the conference will call for radical changes in the way water services are subsidized, especially in the world's poorest regions. Water demand is expected to increase by 40 percent over the next two decades, and a key aspect will be the involvement of the private sector in the management of water resources. A report released by the World Bank and the United Nations calls for a hike in water prices in developing countries. Dozens of delegates from NGOs, environmental organizations and other groups will also be at The Hague to protest against plans for water privatization. They will hammer home the message that commercialization of water is unpopular, undemocratic and unnecessary.
Guest:
Jamie Dunn, a water expert at the Council of Canadians Call: 800.387.7177.
Related link:
---