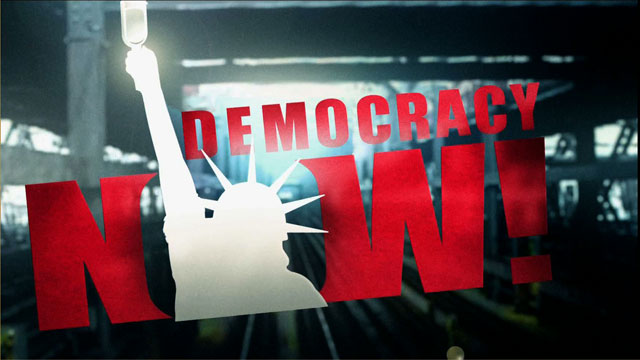 Media Options
Microsoft gets its chance today to rebut the Justice Department proposal to split the company in two. The plan was submitted to a federal judge last month after he found Microsoft to be a monopoly that violates antitrust laws.
Microsoft may ask the judge to simply scrap most of the government plan, claiming it's based on evidence not presented during trial. But the company could also address specifics proposed by the Justice Department. For example, Microsoft could offer to open up the company's pricing and technical information to clients and competitors.
Yesterday, the man pushing the breakup called it "the most effective and efficient means of protecting and preserving competition." Joel Klein compared it to the AT&T breakup, which he says unleashed competition, innovation and consumer benefits.
We now go to a speech by Kevin Danaher on corporate accountability.
Guest:
Kevin Danaher, is one of the founders of Global Exchange and editor of "Globalize This: The Battle Against the World Trade Organization and Corporate Rule."
---