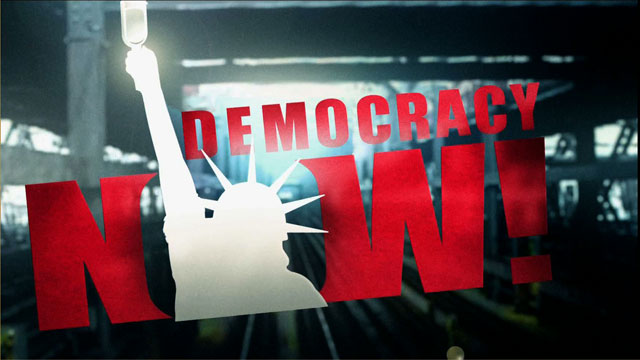 Media Options
There is major news from Yugoslavia today. Police took control of several media outlets critical of Slobodan Milosevic and his government. Police in woolen masks took over Studio B television and the popular independent radio B2-92 overnight at the stations' headquarters in downtown Belgrade.
Employees of the leading private newspaper Blic and the student Radio Index also found their offices padlocked early today. About 50 employees of the four main media outlets stood outside the high-rise where their offices were located after security guards in plainclothes refused to let them in.
This follows the Yugoslav government announcing a major crackdown last week on the country's main opposition groups, accusing them of masterminding on behalf of NATO the slaying of a top official in President Slobodan Milosevic's ruling party. This weekend, Bosko Perosevic, the chief of a Socialist party branch of Vojvodina (a northern province of Yugoslavia) was shot and killed. The government said the anti-government student organization Otpor and the opposition Serbian Renewal Movement party were behind the attack and would be punished.
Guest:
Jovan Ratkovic, one of the founders of Otpor (Resistance).
---